We have been receiving lots of requests from Magura hydraulic rim brake riders, who were keen to find out more details about our various Magura compatible rubber brake pads.

To make things simple, we have created another chart which should point each rider towards the perfect rubber pad for their riding style.

Please keep in mind that 'trials specific' pads are not really usable for 'general use'.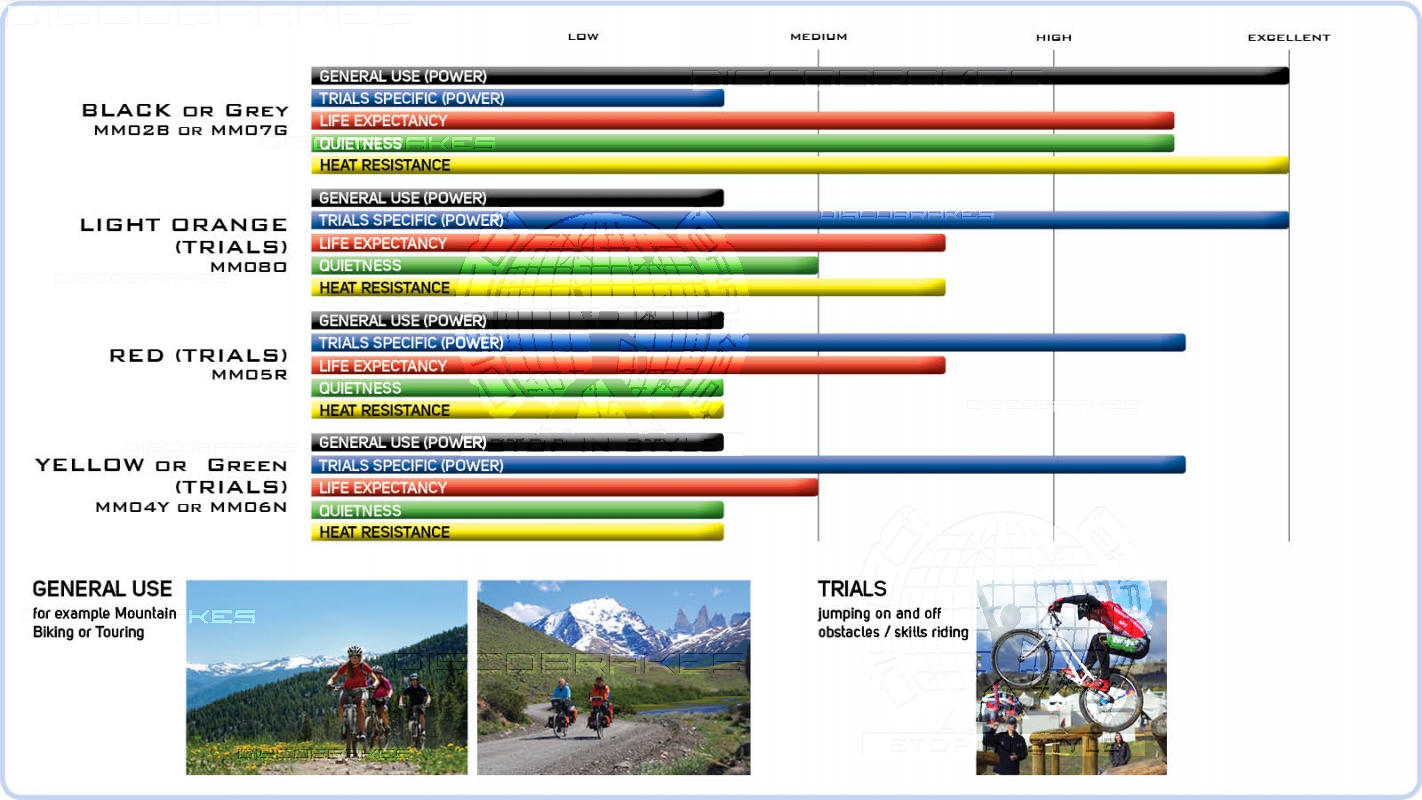 You can find our extensive offering of Magura hydraulic rim brake compatible rubber pads in our Mountain Bike rubber pads section.

by mikethebike Mon Aug 15, 2016
---