The test crew from HARDTAILNATION have made good use of the rather rough UK weather and put our sintered and kevlar pads to the test.



'They have done a splendid job of slowing my old DMR nand me. I can't fault these pads and at these prices I doubt you will too.'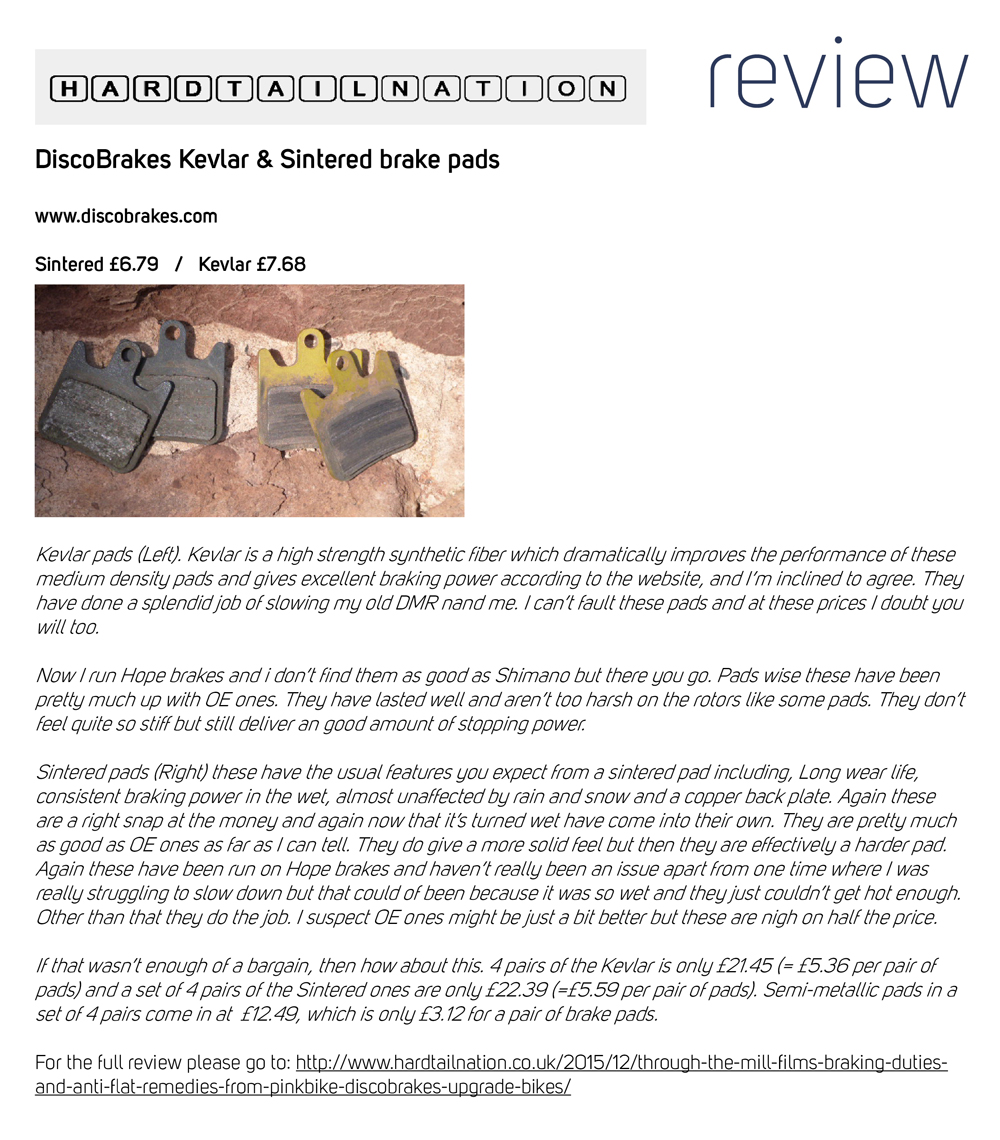 To view our entire disc brake pad range please click

here

.

To read the full review on HARDTAILNATION please click

here

.