Here are the steps to replace a set of worn out or contaminated Shimano Deore XT disc brake pads with a new set of DiscoBrakes pads.

If you are unsure please ask a qualified mechanic to change the pads for you.



What you need before you get started: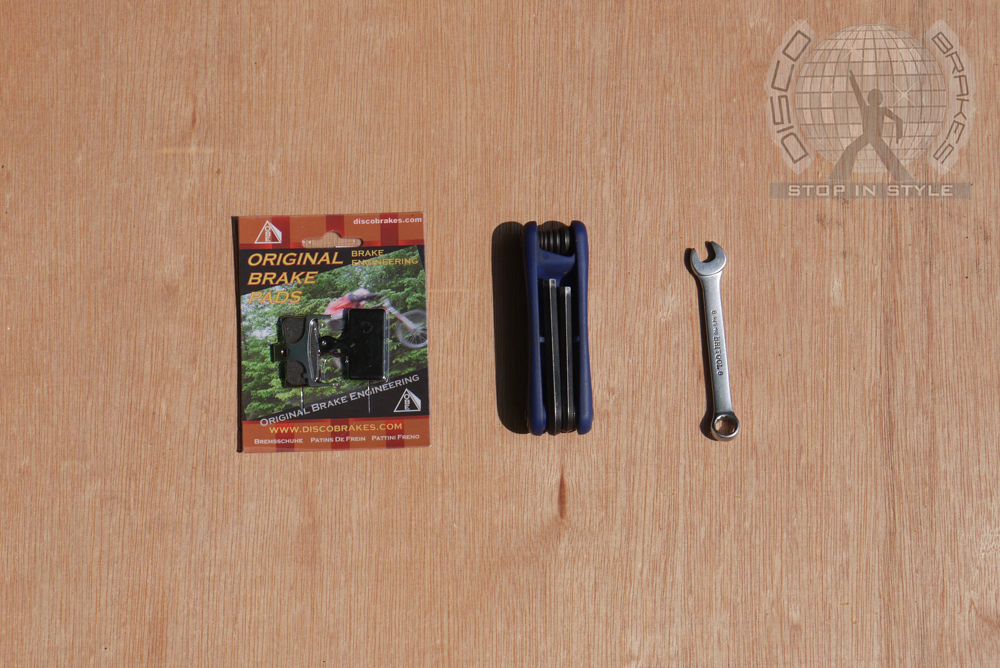 1.) A pair of correct model disc brake pads
2.) An allen key / multi tool
3.) A small spanner (or similar) to push your pistons back in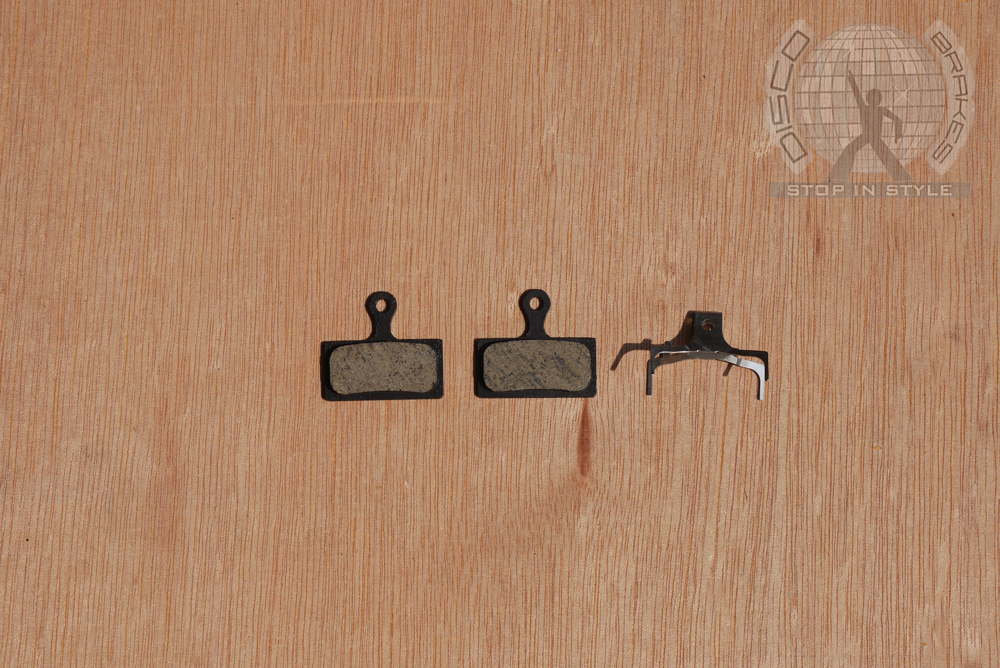 Remove the pads and spring from the packaging.
The spring will go between the pads.



Do not touch the braking surface of the new brake pads or the braking surface of the disc rotor at any time.


Natural oils on your fingers are enough to contaminate the new pads and/or rotor rendering them less efficient or noisy under braking.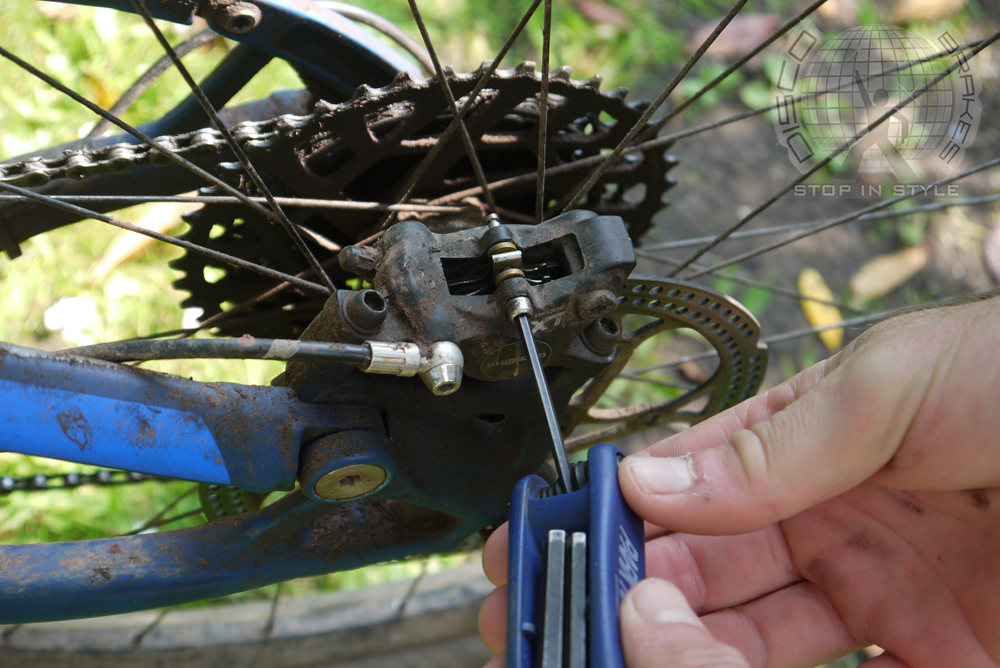 Use the allen key to remove the safety screw which prevents the pads from falling out. Some brake models use a pin here.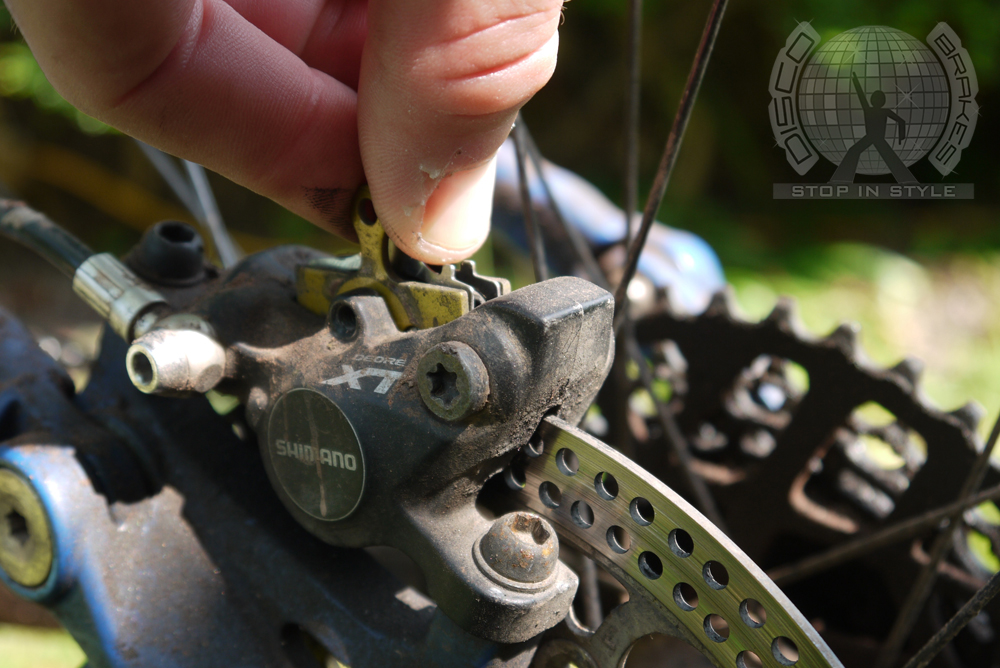 Remove the pads from the brake calliper



Important Note: Do not pull the brake lever with the pads removed from the calliper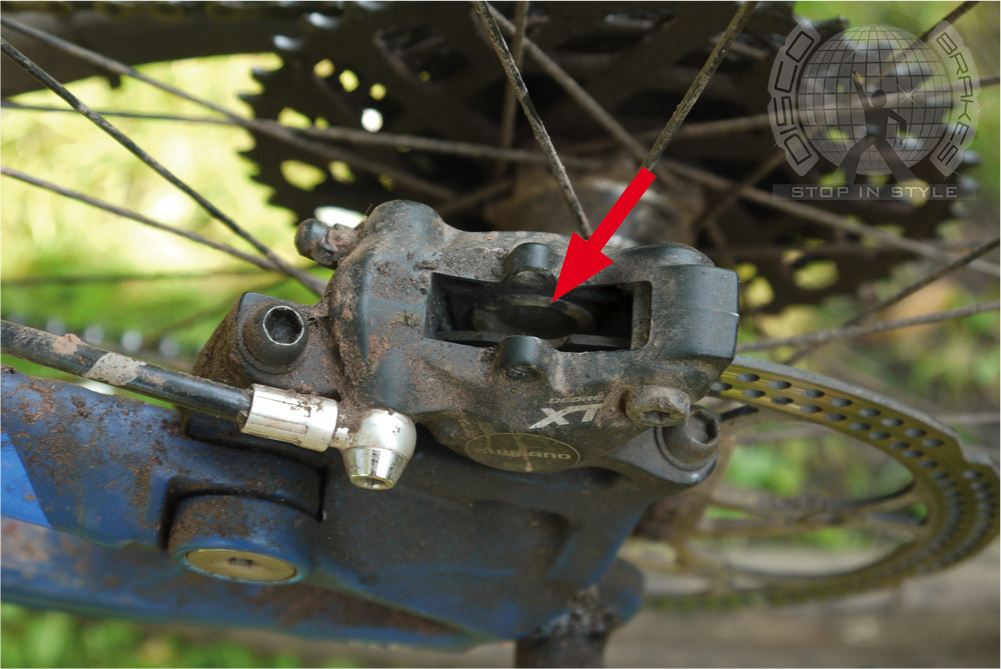 View of the brake calliper after pads have been removed. The pistons (white round cylinder inside the calliper are visible – red arrow).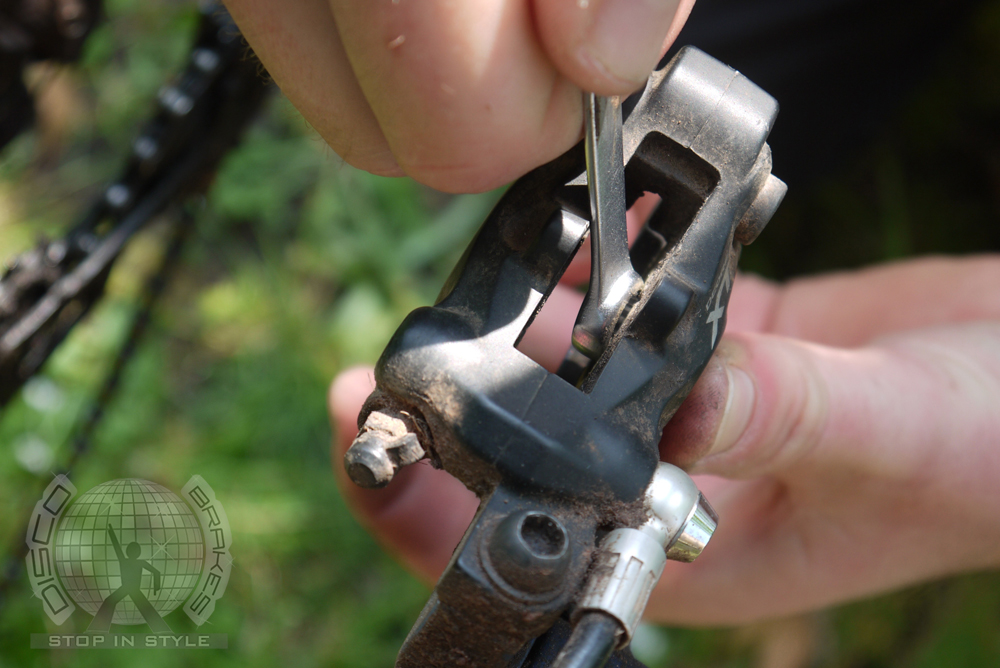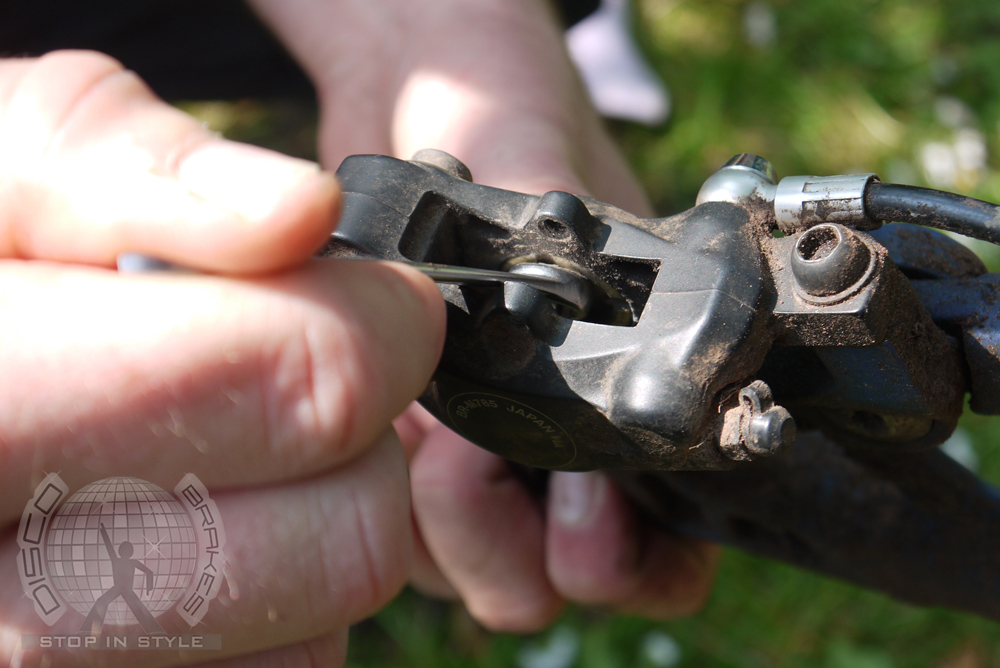 Remove rear wheel so that you can work on the calliper. Use the small spanner to push the piston back into the calliper to be able to fit new (and therefore thicker) pads.

Please do this on both sides.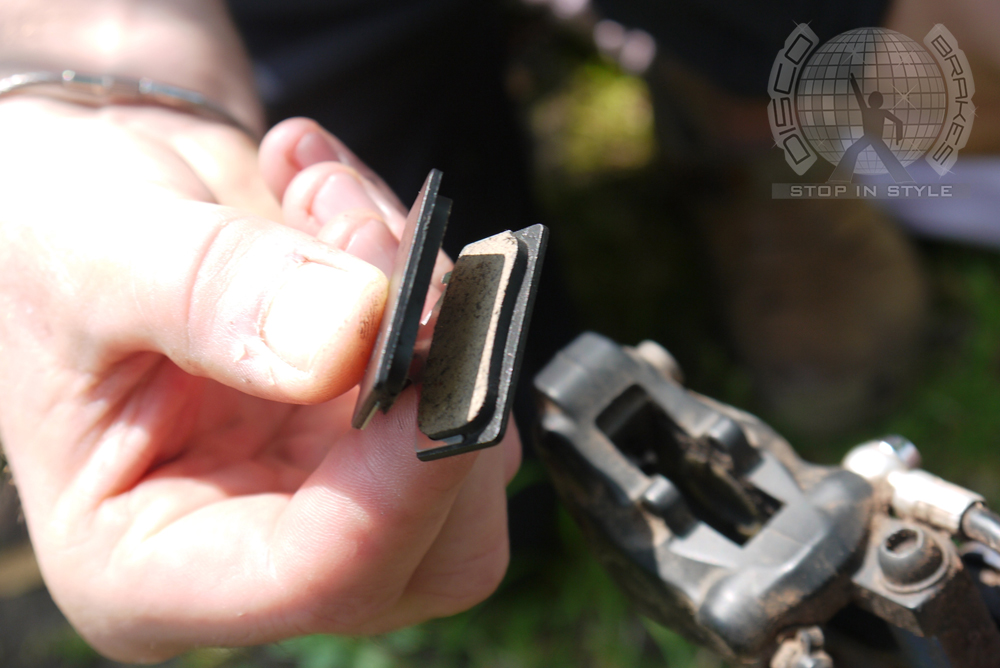 Put the new brake pads together with the spring inbetween.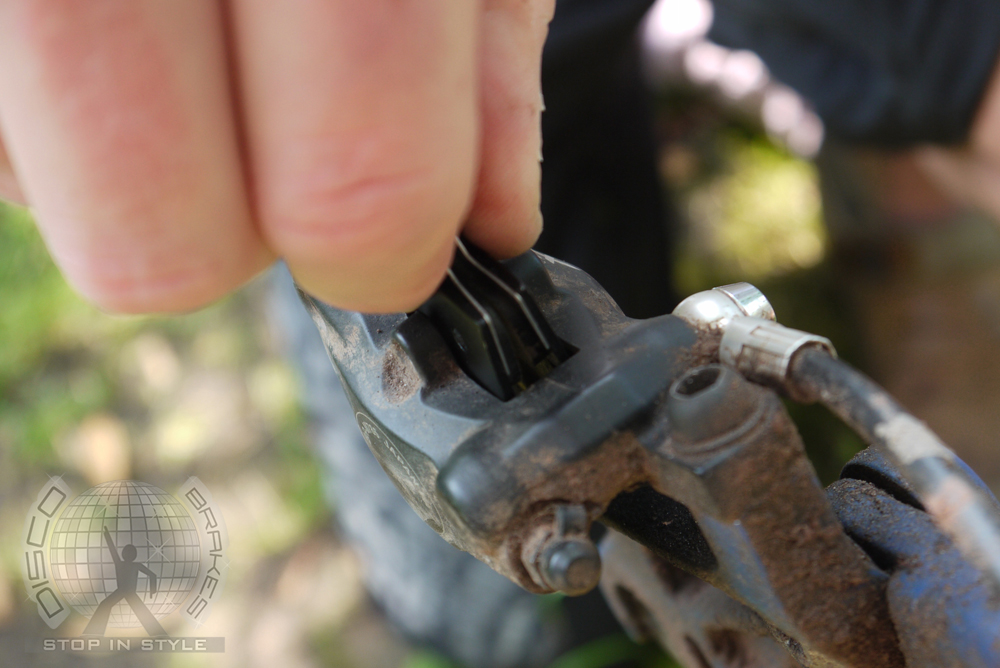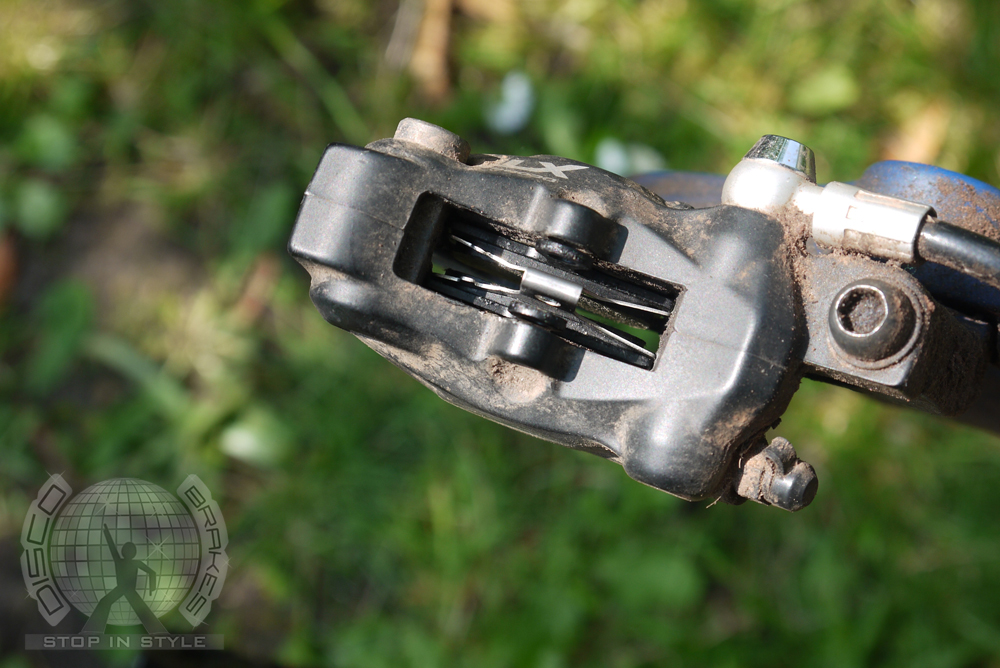 Fit the brake pads back into the calliper and push them down so that the eyes for the safety bolt/pin and eyes on the pads line up.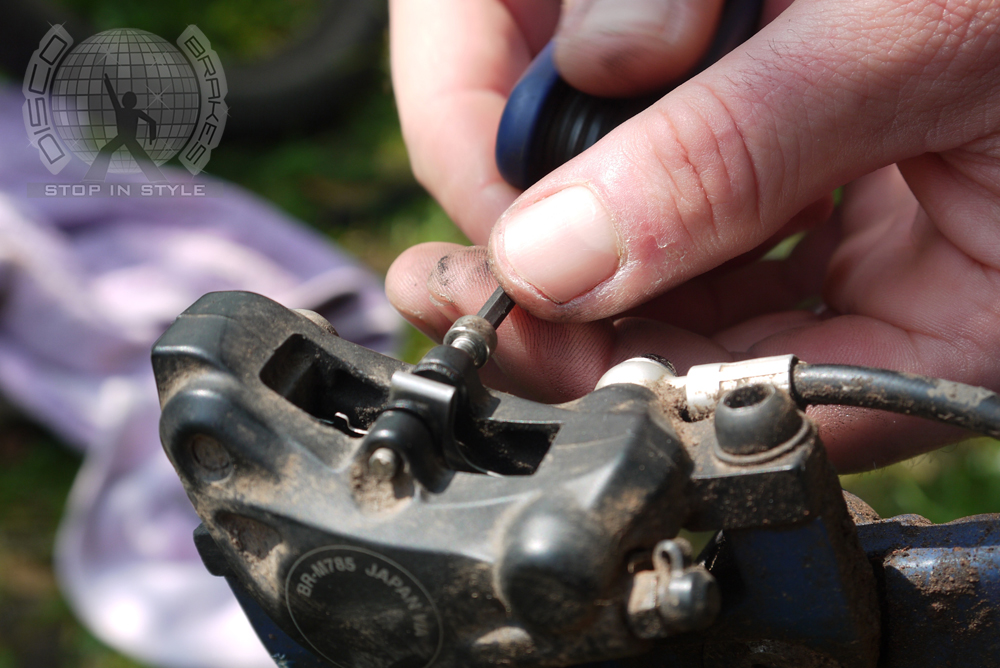 Fit the safety bolt/pin back in place.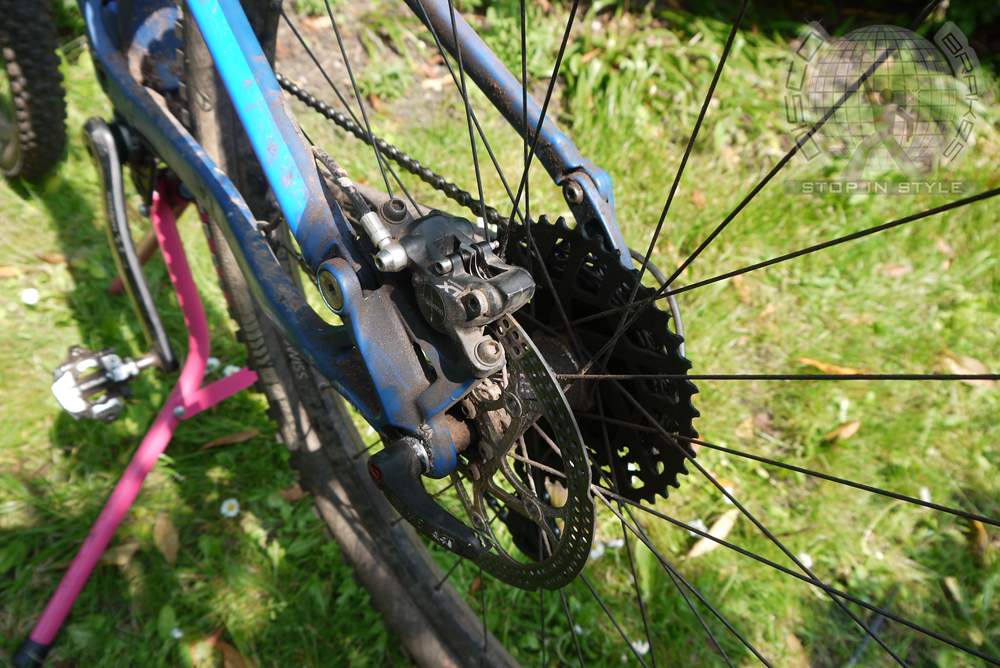 Refit the wheel so that the disk rotor is back in between the new disc pads.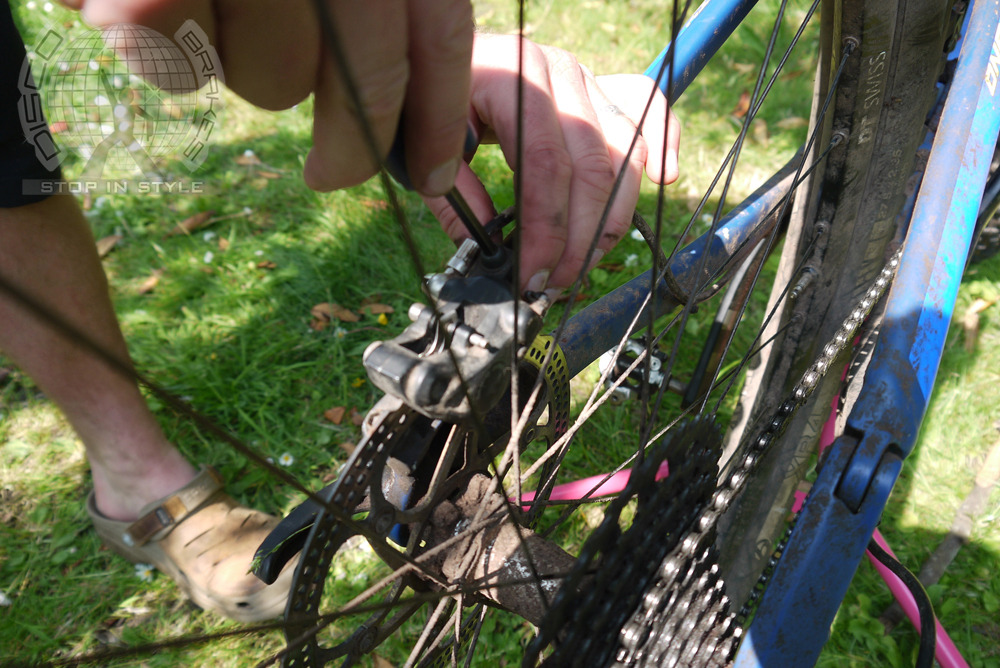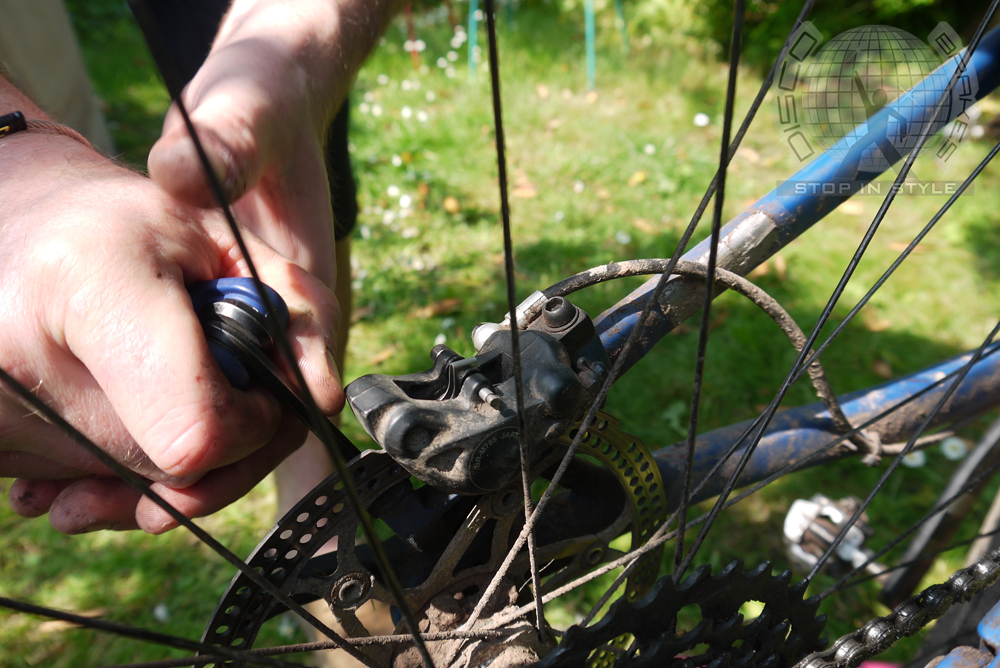 Unscrew the two bolts that attach the calliper to the frame.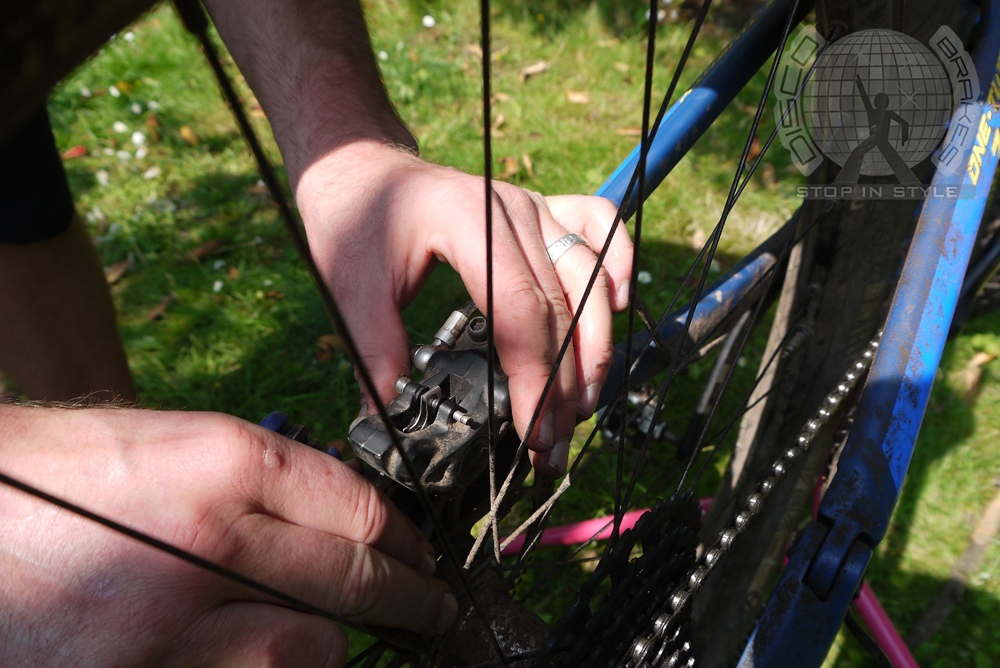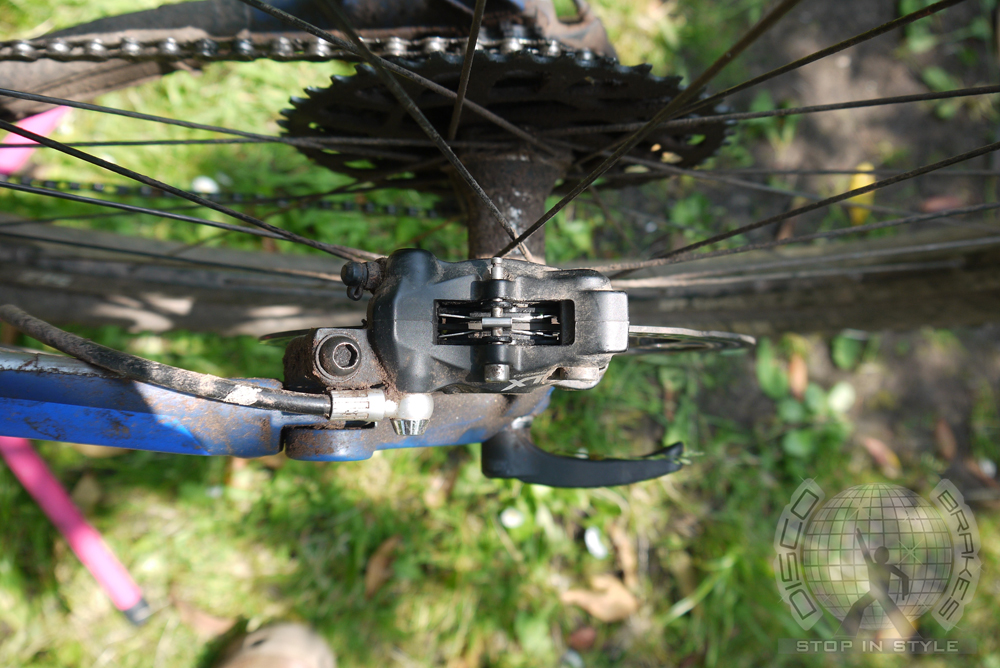 Align the calliper so that the disc runs through it without touching the pads and tighten the two bolts once calliper in the right place.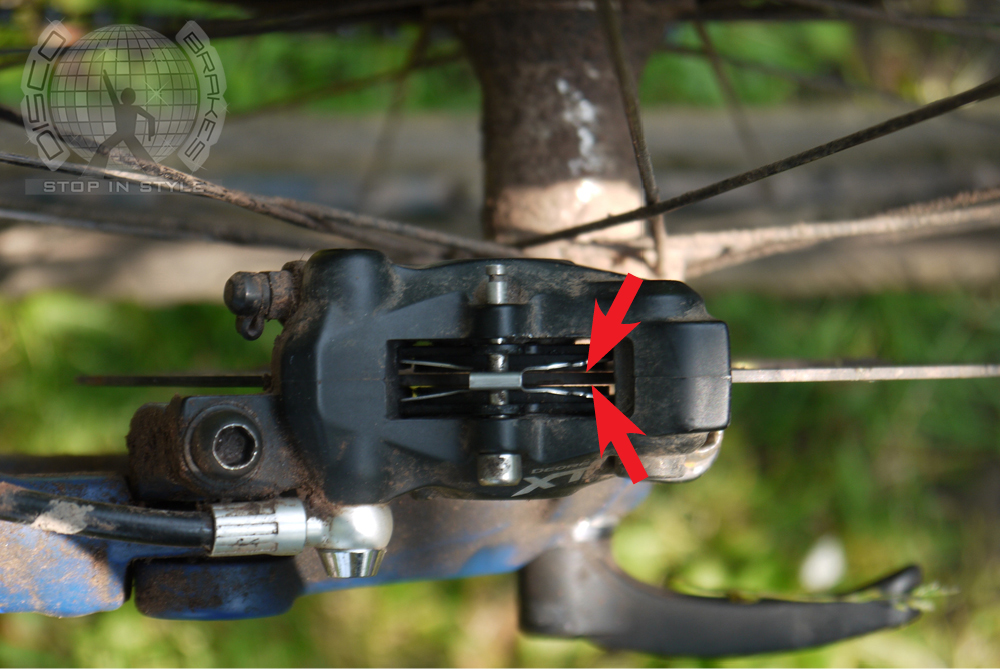 As you can see the pads don't touch the disc. Make sure this is also the case when the wheel is rotating (be careful not to touch the spinning disc or wheel).

Now pull the brake lever so that the pads set in their final position.

The disc should run freely. If the disc touches the pads, fine-adjust the calliper position by unscrewing the bolts and moving either end ever so slightly inwards or outwards. Repeat till no rubbing sound comes from the spinning rotor.

If your disc rotor sometimes touches the pads, it might be warped and need replacement.

We hope this basic guide is helpful. Enjoy your ride.



Copyright © 2016 DiscoBrakes

All rights reserved. No part of this publication may be reproduced, distributed, or transmitted in any form or by any means, including photocopying, recording, or other electronic or mechanical methods, without the prior written permission of the publisher.