All Weather Brakes Shoes and Replaceable Pads
Explorer Aluminum Cartridge & Replaceable Pad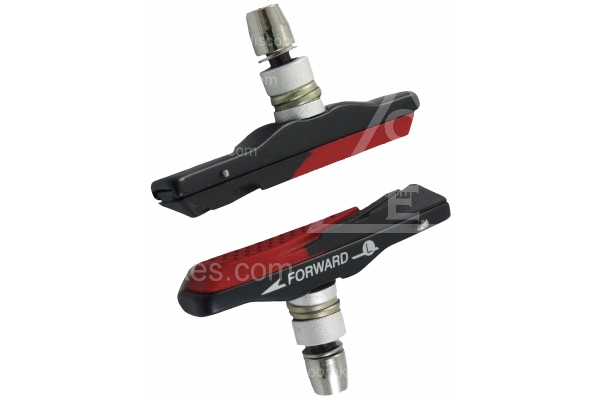 Hover over large image to Zoom in+

Replacement rubber pads are available for this aluminum cartridge system
XTR level 72mm cartridge brake shoe set with black anodized aluminum pad holder
These multi-function pads are designed with an air intake to cool them down during prolonged braking. The longitudinal grooves improve wet weather performance & the tip has been designed to clear dirt.
Upgrade V-Brake pads complete with re-useable Cartridge Holders.
Superior braking performance
Higher Power
Excellent all weather and all terrain control
Lower noise in all conditions
Easy to fit

Compatible with V brakes including Shimano XTR, XT, LX, SRAM 9.0, 7.0, 5.0, Cane Creek Direct Curve, Diacompe Lineare 9.0, Monolite L/P, Avid Arch Rival, Arch Supreme, Single Digit, Tektro MT-20, MT-31, MT-11, 847a, 829A

For replacement rubber shoes order OBE-M31R. Also compatible with OBE-M42P (tri-performance) and other 72mm rubber shoes inserts.
UPC: 5055429902898